NOVICK won the first CE and EMC certification of wire EDM in China
On September 24, 2019, TÜV SÜD awarded NOVICK the first domestic CE-MD and EMC certificate for wire-cut electric discharge machines, indicating that NOVICK's products (NOVICK wire-cut electric discharge machine tools) reached the EU national safety standards.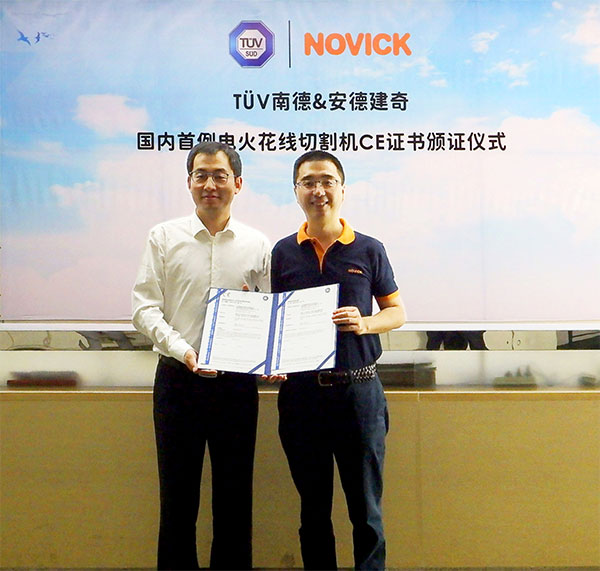 The "CE" mark is a safety certification mark and is regarded as a passport for manufacturers to open and enter the European market. CE stands for European Unification (CONFORMITE EUROPEENNE). All products affixed with the "CE" mark can be sold in the member states of the European Union without having to meet the requirements of each member state, thereby realizing the free circulation of goods within the EU member states.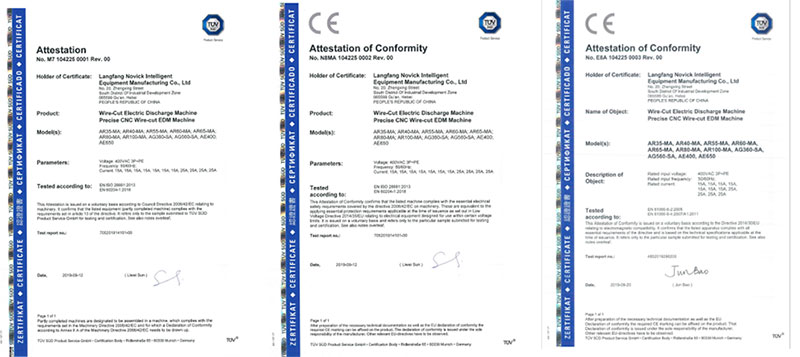 On the morning of September 24, Liwei Wei, Director of Industrial Products Department of TÜV SÜD Greater China, visited Langfang Novotel Intelligent Equipment Manufacturing Co., Ltd. (a wholly-owned subsidiary of Beijing Novick Digital Equipment Co., Ltd.) to issue certificates to Novick. Mr. Yu Hongwu, Director of the Management Committee of Jingnan Gu'an High-tech Zone, personally congratulated the scene!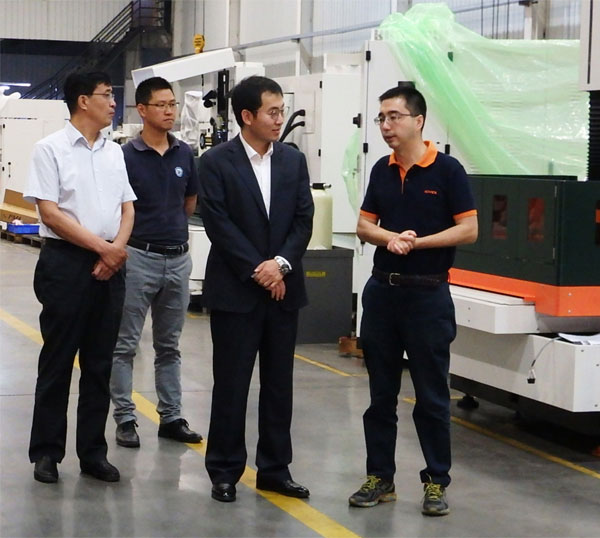 At 10 o'clock in the morning, General Manager Mr. Zang Yongyu accompanied the leaders of TÜV SÜD and the management committee to visit the factory of Novick, and introduced the main products of Novick, the intelligent manufacturing plant of Novick and the world Procurement supply chain management, etc.
General Manager Zang Yongyu believes that the ability to pass CE and EMC certification within 2 months is an affirmation of the safety of Novick products, and at the same time, it also enables Novick to forge ahead on the road of adhering to technological innovation, and continue to implement Novick mission: to make machines into easy and friendly tools.Mr. Yu Hongwu, director of Jingnan · Gu'an High-tech Zone Management Committee, also spoke highly of Novick, a high-tech and high-value-added enterprise. The park has always welcomed and given strong support. As the first enterprise to settle in the park, Novick made a great contribution to the development of the park, especially drove the settlement of upstream and downstream enterprises and aerospace enterprises